Reya's Family Tree

NSFW
The Calligaris and Lowe families, Reya C.'s extended family. An entirely self-indulgent project.
This is a completely self-indulgent process. Ssubby and I were talking about family vore stuff, in particular her character Nicole's mom Karen Andersson. And I just got hooked from there!
I'm having problems with a work project and I'm frustrated and blowing off steam by filling out picrews and making up character details sounds like a great time to me! So I filled out 21 of them. 22 if you count Reya Calligaris, my central self-insert character.
I'll probably bully my friends with some of these later, though.
Click the images to be taken to the picrews that created these images!
Except for Reya's. That one's so long ago I don't remember what Picrew I used to make it.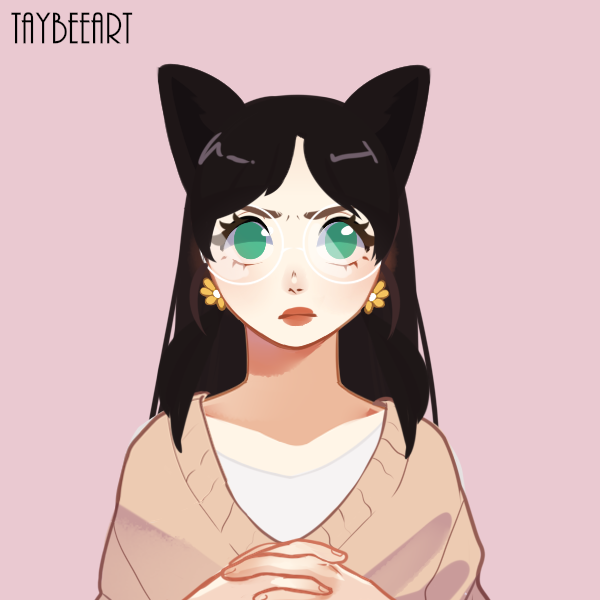 Age 43. A secretary at a translation firm, Language Link.
The youngest daughter of the voracious Lowe family, and the only one not to become a pred. She is extremely careful of preds and will not let her guard down. She's very distrusting of people outside her circle, and very reluctant to let people in. Still, once you've earned her trust - if you can manage it - she's a very loyal friend who will stick by you to the end.
Since her husband's digestion, she's been cruising around looking for other partners of all genders. She frequently bails on partners she thinks can't survive preds - or who she thinks are too predatory. So she's basically perpetually in short-term relationships.
Still, her daughters are her life. She'd like to find a way to move to Nexus City. And she might have that opportunity, as Language Link (which is in Edgewater, a town 1-2 hours outside Nexus City where Reya and Chloe grew up) was just bought out by a much bigger conglomerate.
Unfortunately... that's the company that Karen Andersson works at. And worse, Felicity has been assigned to be Karen's personal secretary...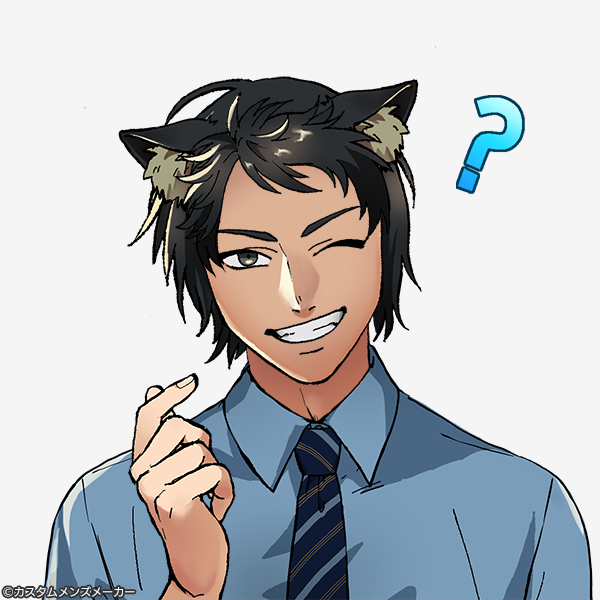 Age 42 (as of being digested a few months ago). Formerly a commercial airliner pilot, now fat on Karen Andersson's ass.
A well-meaning family man with a gambling habit and a love of adrenaline that led him to flight.
Originally thought of joining the Air Force, but after meeting Felicity had a change of heart and switched to safer work, flying commercial airlines. Switched to flying fewer days a week to spend more time with his family after Reya was born, with Felicity picking up some work to help out. Always had treats to bring home to his wife and daughters from the places he visited.
Had something of an Italian accent, since he was raised in Italy until he was 13 years old. Everyone thought he was going to end up flight attendant fat on one of his away trips. Was shockingly naive and trusting despite how well traveled he was, much to the frustration of his wife...
Eventually got digested by a drunk Karen Andersson during an outing drinking with the parents of Reya's friends at the Nexus City College, despite Felicity's warnings.
His fate is not known to Reya or Nicole. It's going to be really awkward when they find out.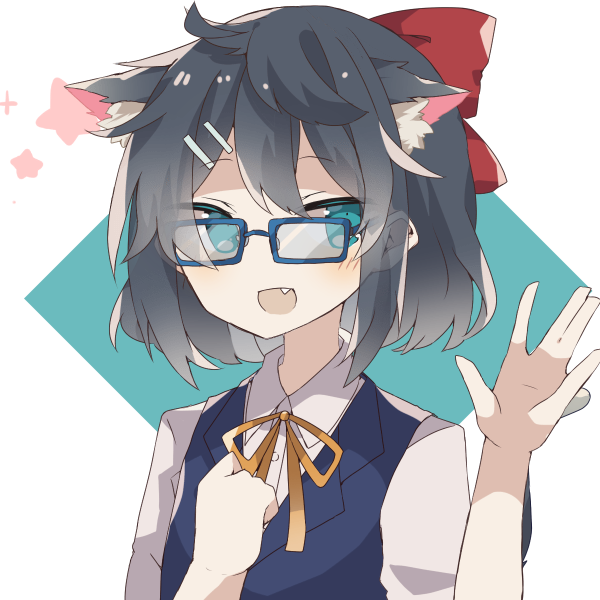 Age 21. A junior at Nexus City College in the math program.
After growing dissatisfied with the local college she'd chosen to join, and having high school friend Sophia gush to her about her roommate Nicole Andersson, creator of the podcast Down the Hatch, Reya knew she had to transfer over.
She's determined to prove that the math students aren't all shy nerds who are best served lewd. She flirts with other preds in an effort to show that she, too, is a big scary pred just like them.
Her weaknesses are public spectacle and gambling. If you make a bet with her that has vorish consequences - especially if it's in front of other people - she's almost guaranteed to take it. That doesn't mean she'll play fair, of course, but she can't resist the thrill of a game with a stomach on the line.
She's almost always cold, and usually dresses heavily relative to the season. She recently started dating her childhood friend Rose Watts, who it turned out is also here at NCC, and has been hanging out with the Empty Bellies, a club which she started with her friend Melissa.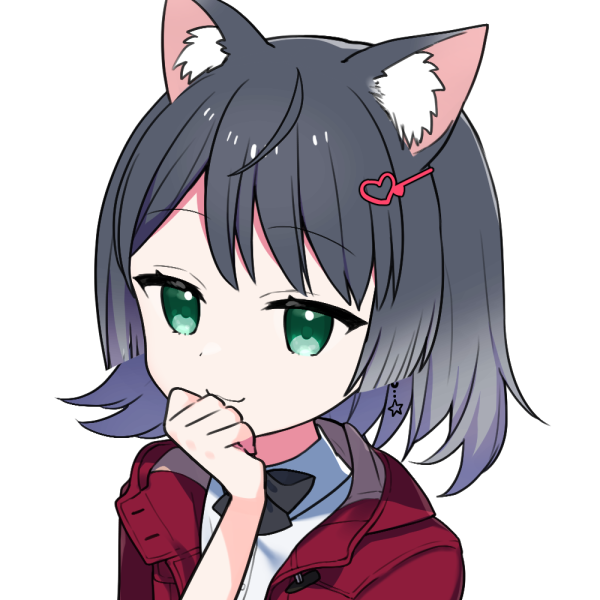 Age 18. A senior at Nexus City Prep.
Chloe transferred to Nexus City Prep around when her sister transferred to Nexus City College, and has been living with a friend's family for her last year of high school. She intends to join NCC in the coming year, but hasn't decided on a major yet.
A talented pred, but has her mother's extreme caution. She studies her targets well in advance and only attacks if she thinks she has the meal in the bag or if she's in danger herself.
She keeps her eating habits secret from their mother, unlike Reya who loves to brag about her meals. Her quick metabolism and small frame make her look nonthreatening, which help her sell this story to her mother - and to preds who try to get her.
Keeps to herself if you're new to her but opens up and can tease with the best of them when you get to know her. Very smug cat. Cares greatly about appearances.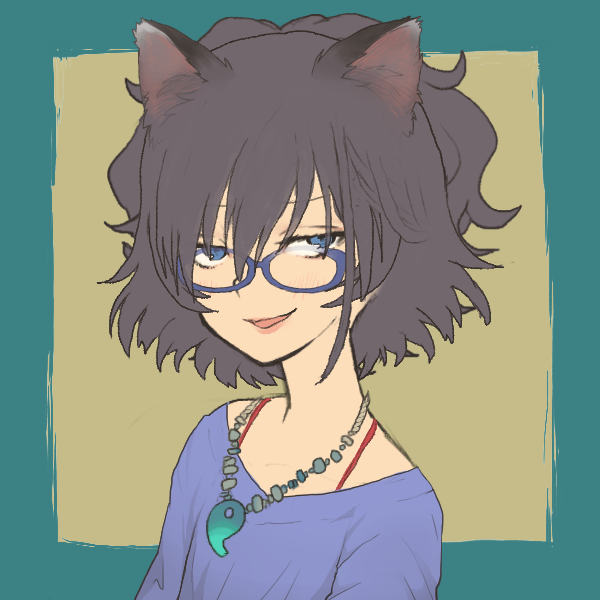 Age 49. A chef with some minor name recognition at the popular Italian restaurant The Vineyard in Edgewater, a town a few hours outside Nexus City.
Don't let her constant disheveled appearance fool you. Viola is deadly. Her food service experience has made her experienced in handling even the angriest of people - and her culinary skill makes her a force to be reckoned with when it comes to dressing up her meals with artful poses, icings and sauces, and other food preparation techniques she's learned. In short, by the time she starts digesting you, even you'll believe that you're food and deserve to be eaten.
She consumed the Lowe family matriarch and patriarch at two different family weddings - and her own husband disappeared a few months into her marriage. Her siblings all know to treat their eldest sister with caution, which is the only thing keeping her from ending up an only child. Most of Reya's surviving cousins are her children from a number of praying mantis style one-night stands ending in digestion.
Age 29. Manicurist at the beauty salon Touch of Grace in Edgewater, a job she got through Marita.
Viola's daughter. The goth cousin. Has no interest in sex or relationships, but enjoys getting to work with pretty women all the same. Has an extremely keen sense of smell and typically picks her prey by scent. Dreams of one day becoming a photographer and working with gorgeous models, but is still a novice and has a long way to go.
Digested a couple of her friends in high school, but has tried to be better about not eating, much less digesting, people she's close to since. Thus, Reya feels completely safe teasing her about having escaped her gut when she was younger. (In reality, Felicity made Raven release her... But Reya still counts that as a win on the books.)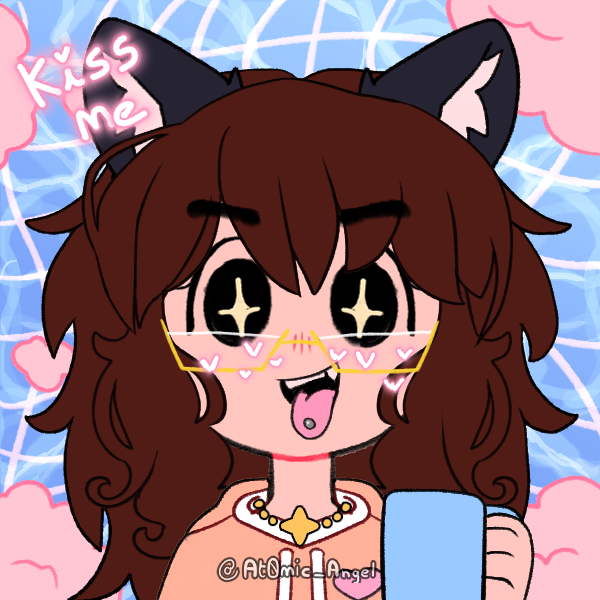 Age 25. A computer programmer at a small startup in Nexus City producing an app, SwapMeat, for trading clothes after gaining weight or digesting prey.
Viola's daughter. The nerdy cousin. Short and chubby. She got her tongue pierced to help stimulate her partner for any future oral activities... both vore and otherwise. Not... that she has a lot of partners in the "otherwise" category.... u_u
She's not very good at taking care of her hair or picking out outfits, and she's not very good at flirting either. She makes up for it in strength and hunger, though, and often handles rejections with her stomach. So that's how she got chubby...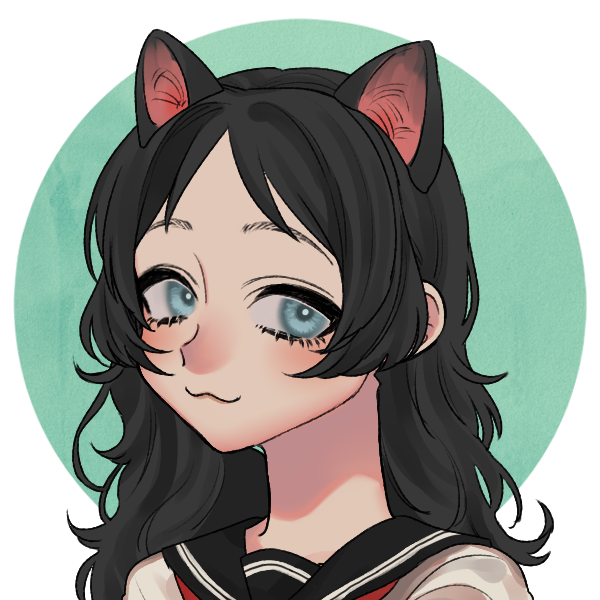 Age 17. A junior at Lauan Valley High, a school in Edgewater near The Vineyard.
Viola's daughter. A skilled pred who casually digested her older sister Regina, who would be a junior in college if she wasn't pudge. Sure to grow up to be a strong and stuffed pred. Mostly raised by Raven. An enthusiastic participant in school sports. Favors soccer, and helped her school's team win regionals last year.
Likes to joke with Reya that there can only be one of them, since they look too similar. At least... Reya is pretty sure it's a joke... But then, she hasn't been alone with Sibylle for any length of time at family events. Maybe that's for the best.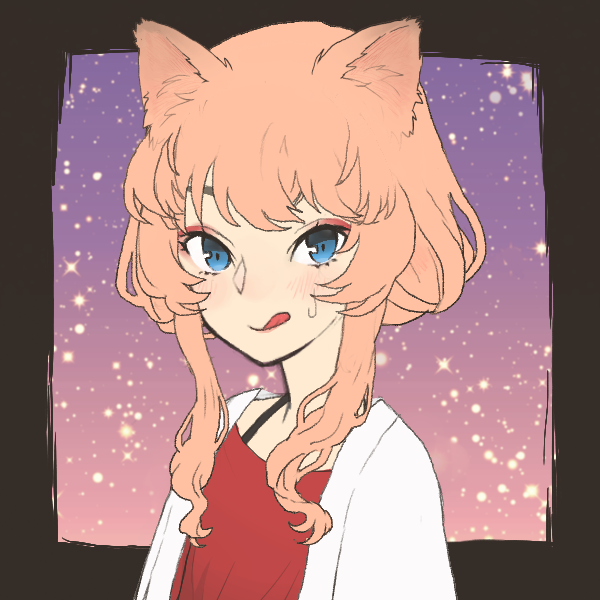 Age 46. A jeweler at the local business Devinia Jewelers in Edgewater.
Sofia lives close to Micha, and the two often swap phone calls. They'd gotten so close, in fact, that Sofia was able to introduce Micha to the woman who would become his wife. That woman was her hairdresser at the beauty salon Touch of Grace - Marita, who gave her her current strawberry-blonde hair. (She describes her natural hair color as a mud color.)
She likes to draw prey with seduction, and favors women for both prey and romantic partners. (She would have dated Marita herself if Marita was more than just bi-curious.) Her wife Kanya was originally going to be her prey, but the orgasm she had the night they were together was beyond compare - so she changed her mind and let her go. She isn't a frequent pred, but when she does eat, she devotes all of her attention to teasing and playing with her prey, often with her wife's help.
She counseled Reya on starting a relationship with Rose, and has been there for most of her crushes and breakups along the rest of her life. She's not above eating a girl who broke her niece's heart.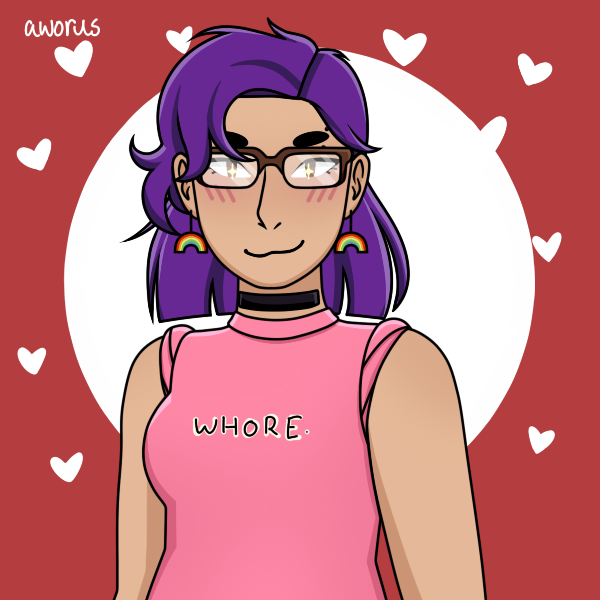 Age 41. An independent maintenance worker for industrial equipment who contracts out her servies as needed.
A big gay lesbian and the only member of the Lowe family who's not a demi-cat (or even a demi at all). Likes telling everyone she meets that "My head was so good my wife had to spit me up," which is funny in large part because it's also true - Sofia really did spit her out and ask her to "do that again?".
Wearer of many a text-printed shirt, usually hinting at her promiscuity or gayness - the "whore" shirt she's wearing in her picture here is but one of many. A huge gamer and party girl who has more time to pursue these hobbies given Sofia brings in most of the money for their partnership. Likes to joke that "How is it I'm in a relationship with a demi-cat girl and not only am I the one wearing the collar, the pussy is eating me?"
Previously she had been a casual pred with just as much chance of getting eaten as to get a meal. Nowadays, with Sofia's training, she's pretty dangerous. Especially since Sofia has given her leave to indulge her very high sex drive with other partners, so long as none of them last more than a night.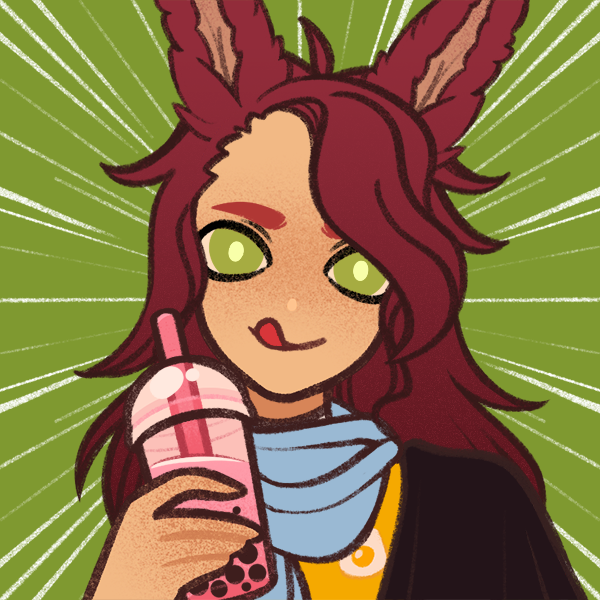 Age 20. A sophomore at a college about 6 hours by plane from Nexus City.
Kanya's daughter by a previous trans demi-rabbit woman partner.
Literal red-headed stepchild, but despite this fits in quite well with all the predatory cats even with being a demi-rabbit. Likes to promise that the only preying you'll be doing... is for mercy.
A complete shopaholic. Big boba tea fan. Has been a fan of Coco's ever since hearing about her through Reya and wants to meet her. Tall and leggy, with dreams of being a model.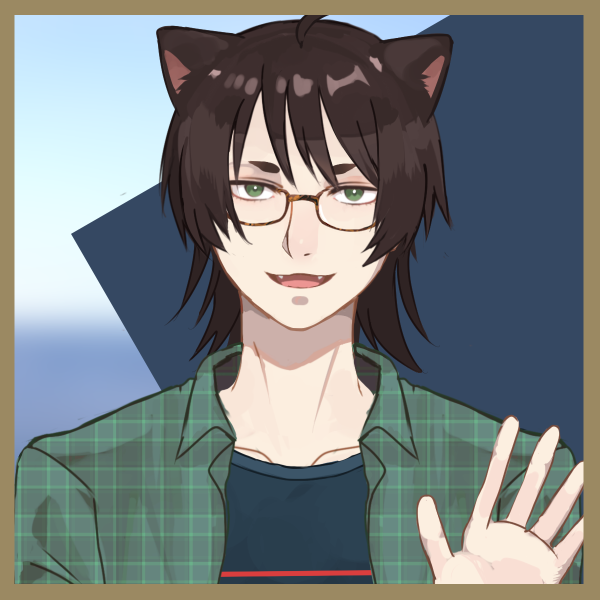 Age 44. An animator at a small studio, Studio L-R-N, producing school training videos.
The somewhat immature "fun uncle" of the Lowe family. Also... the only (surviving) uncle of the Lowe family. As they're the two least predatory members of the family, he's very close with Felicity, though they don't see eye to eye about Micha's wife Marita, who Felicity believes is too young and too predatory for him. They've been together for 10 years now, though, so Felicity has mostly gotten over it. ... mostly.
Rumors that Marita eats him on date nights and tells him to struggle his way out or she'll digest him are totally unfounded, and how dare you spread lies about their love like that. But he is very good at escaping preds, for some reason.
He's immune to shame when it comes to making his daughter Anelie happy, and has been seen on numerous occasions participating in tea parties and playing with dolls with her.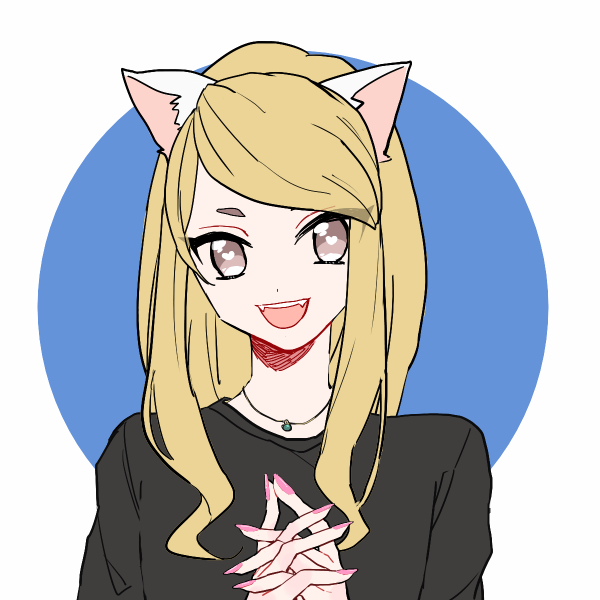 Age 36. A beautician who works at Touch of Grace, a salon in Edgewater.
The relatively young and beautiful wife of Felicity's older brother Micha. A friendly, playful woman with an enormous appetite to fit her tall and chubby frame.
She favors couples as prey, but will settle for a pair of friends or siblings - or two totally unrelated individuals - if needed. Very much likes seeing Reya and Rose together, and would very much like to get them to be together forever with her. Adores Britney and Valerie and would like to give them a happy ending inside her as well. Regularly jokes about Reya and her friends' flavor on Reya's Instagulp page. ... At least, supposedly they're jokes.
Chloe's first eating coach, though Reya didn't learn from her. Is correspondingly extremely skilled at vore, and fits in nicely in the Lowe family. Had three kittens of her own at one point. Though no one has seen two of them for some time, they're with her always. In her heart... and on her tits.
Wants to get closer to Felicity, and is wounded that Felicity doesn't like her in return.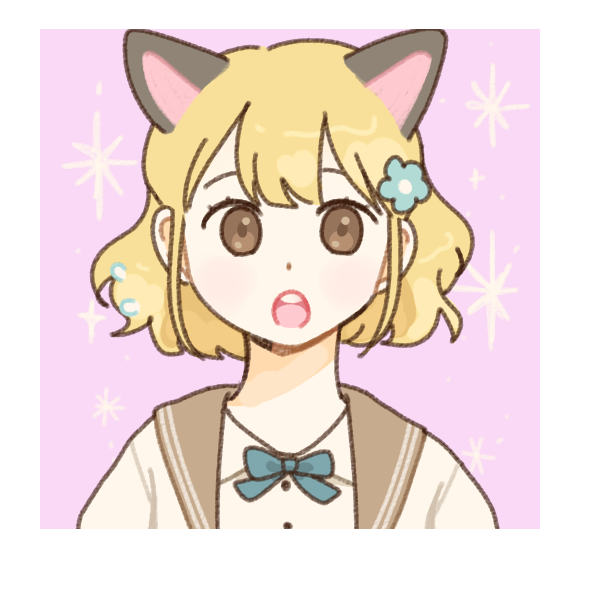 Age 7. A student at Edgewater Elementary.
Micha and Marita's daughter. The last surviving remaining kitten in the Lowe family, and a shy sweetheart. Though she's curious about vore, her mother hasn't done anything to teach her, and likely won't until she reaches middle school.
Likes to hang around with Reya and Chloe during family get-togethers, since they're the youngest pair of cousins. Sibylle is technically her youngest cousin, but she also usually spends time with her older sisters, who Anelie is afraid of. Chloe is very protective of her.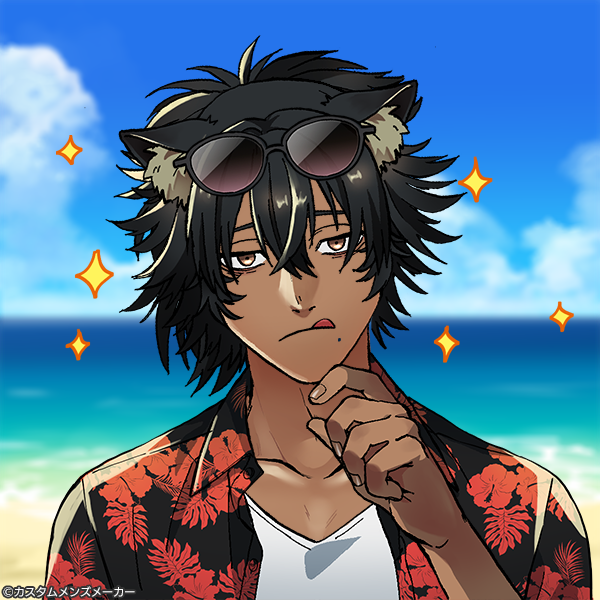 Age 38. A yoga teacher at Calm Waters Yoga Studio in Nexus City.
Has much less of an accent than his older brother, since he was much younger when they came to the States. Misses the beaches of their hometown in Italy even though he's never actually... been there.
Until about two years ago, had a husband named Van Martinelli, but he was eaten by one of the yoga students for protein after class. So now Lee is single and ready to mingle!
... Except he really doesn't have the motivation to do anything but coast on his current job and hope someone he likes walks into class. Dating sucks. His husband Van was his high school sweetheart, and Van was the one who asked Lee out, so it's not like he's especially experienced at it.
Like his older brother, has nine lives when it comes to escaping preds by strokes of sheer dumb luck. Unlike his older brother, hasn't used all of them... yet. Very protective of their remaining younger sister.
The little yoga studio has a playful rivalry with Fitness Plus, another nearby business offering yoga classes.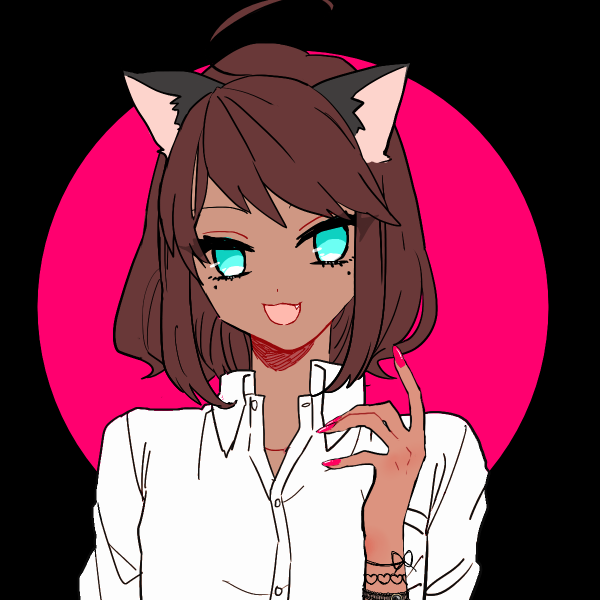 Age 19. A college dropout currently handling the phones for Calm Waters Yoga Studio.
Lee's daughter by surrogate. Tamra definitely inherited Lee's motivation, and decided to leave school after a scant few months. But she didn't inherit his approach to vore - she's an active pred, though her father has forbidden her from eating anyone else at his yoga classes.
In true Calligaris family fashion, she can be quite overconfident about her capabilities, and is sure to find herself in trouble at least once a week. And in true Calligaris family fashion, she's pretty good at getting out of it despite all evidence to the contrary.
She claims to be straight, but has made enough passes at Rose since Reya started dating her for it to at least be in question.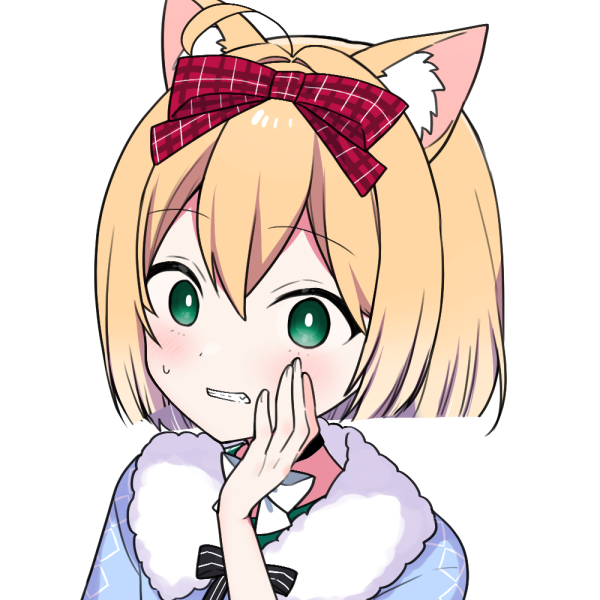 Age 19. A college sophomore studying art history at Nexus City College.
Daughter of Lee's ex-husband Van Martinelli by surrogate. Extremely anxious about ending up like her father - or in her sister - she gets along very well with Felicity at family events, and the two of them frequently swap tips.
She'd love to become a pred, but she believes so strongly in the Calligaris family curse (despite not bearing the Calligaris family name or having a drop of Calligaris blood in her veins) that she's sure it would end with her on someone's thighs. Ironically, it's this fear and need to be protected and comforted that's ended up with her even more surrounded by preds than she would have been if she'd just kept living her life. They're going to help her... Right?
She regularly babysits for the Sorensons to earn some extra money for treats.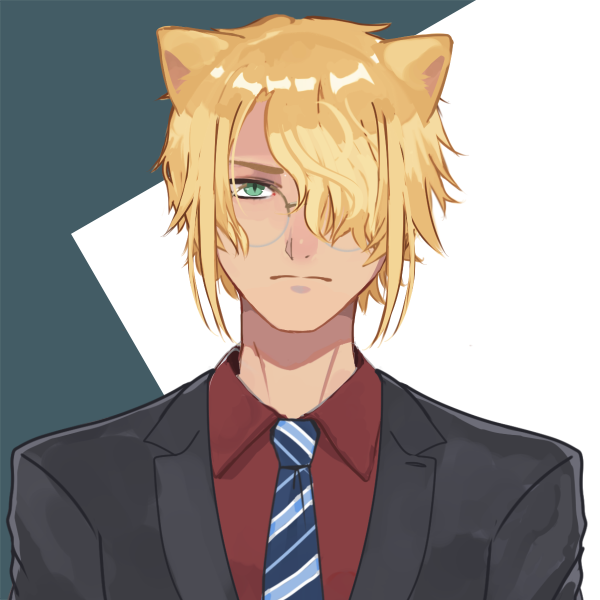 Age 37. A manager at an accounting firm, S&G, in Nexus City.
Formerly the husband of Lucianna Sorenson (née Calligaris), who's now thigh fat after she accompanied him to a company party. Awkwardly, it's his boss who ate her... He switched to working 60% from home to take care of his children after his ex-wife was digested, so he doesn't get out as much as he used to, but he is active on dating apps.
Is amazed at the Calligaris family's penchant for getting themselves eaten. Of course, that would never happen to him. Where are they even finding all these preds who want to eat them, anyway? He's never met one! Besides, he ate plenty of girls in his college and early career days before settling down with Lucianna.
He still goes to Calligaris family events despite the fact that his link to them has been severed, as he's fond of Reya and Chloe and wants to see them succeed. Has apparently never noticed Chloe sizing him up, and disagrees it's even something she would do if you ask him.
Though he has a serious persona, he has a secret fondness for sweets, so you can usually bribe him with those.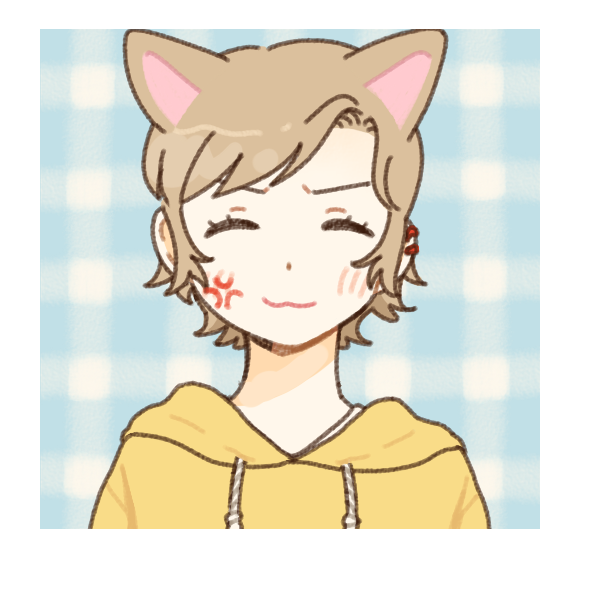 Age 13. A middle schooler at Nexus Central Junior High in Nexus City.
Lucianna and Amadeo's daughter. An extremely short tomboy with an extremely short fuse. Karate expert (well, okay, she's only a white belt, but she thinks she's an expert). Thinks her mom was a chump for getting digested and not just uppercutting the boss in the chin when she started opening her mouth. Could definitely take Reya in a fight, but would get in trouble if she tried.
Couldn't sit still if you paid her to. Is definitely starting to get curious about vore, but hasn't eaten anyone yet. ... yet.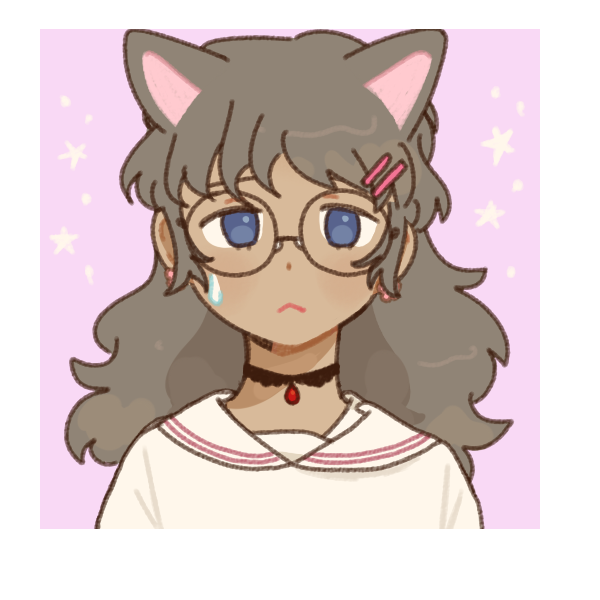 Age 12. A middle schooler at Nexus Central Junior High in Nexus City.
Lucianna and Amadeo's daughter. Is taller than Norna, much to her regret because Norna wanted to be the taller one and it regularly leads to tussling - something Laura is decidedly not good at.
A sweet nerd who's got a big stack of comic books stashed away in her room. Straight-A student despite never studying. In other words, she's doomed later. Is slightly concerned that her older sister is going to discover vore and she's never going to have a moment of peace again.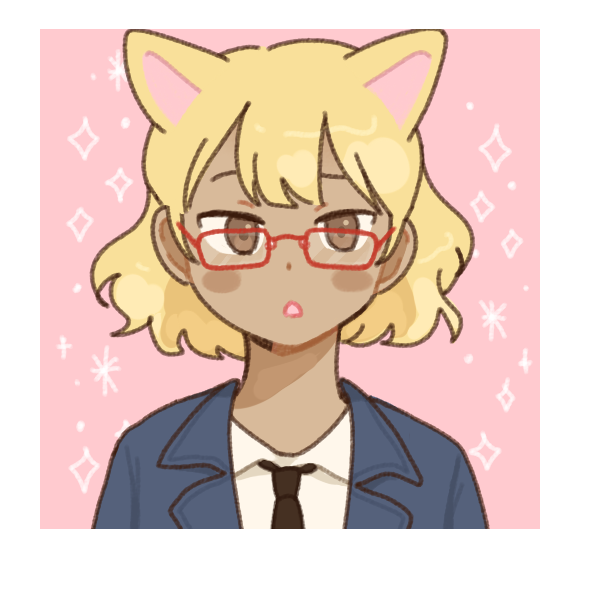 Age 9. An elementary schooler at Nexus Central Elementary in Nexus City.
Lucianna and Amadeo's son. Never has any problems with bullying thanks to his older sisters, one of whom is a karate master. (Again: She's not.)
Looks up to Chloe, who he views as so pretty and put-together. Is probably due to have a revelation later on in his life about why he likes keeping his hair long and letting his sisters dress him up, but he'll get there. Well, if he can survive the Calligaris family curse for long enough, anyway...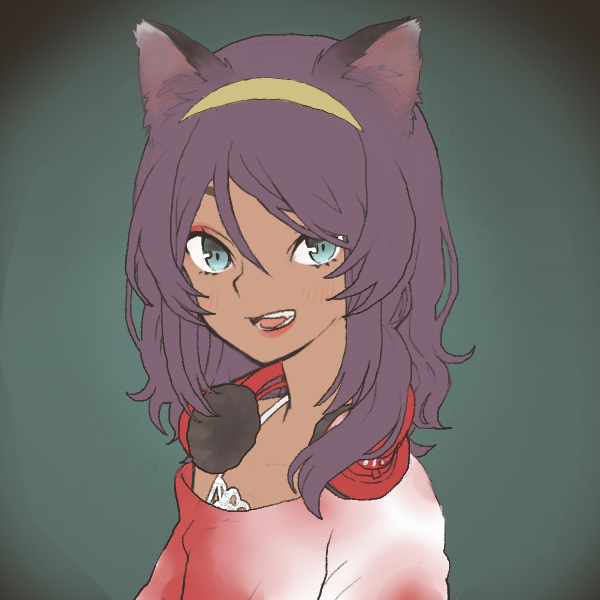 Age 34. A DJ at the nightclub Club Trinity in Nexus City.
The baby of the Calligaris family. Though she's now 34, so... baby is a relative term. Her older brothers insist she's going to get herself eaten with how often she wakes up in someone else's bed, but why would she do that? Sure, Amleto melted, but he was naive and didn't know who he was dealing with. She's knowingly had plenty of encounters with ladies both predatory and otherwise and got away just fine.
Has a lot of strong opinions about music and will fight you on them. By far the biggest fan of EDM, but has favorites from across the spectrum of genres. A fan of Nicole's podcast, Down the Hatch, after being turned on to it by Reya discussing it at a family outing. May be a bit of a secret gut slut. But a prepared one! She always has her antacids and emetics with her! Even when she's naked! Don't... don't ask...
Am I going to do anything with these kitties? Maybe. Maybe. But it's not going to be any time soon.
Unless it's to bully Ssubby. Then it's worth it.